Extracting summary template table¶
Note
When a new template is submitted, or the existing template is updated / modified: The Summary Template Table shows the key information from all the country/operations in that year in one table for easy reference.
Warning
There is one table for each year. This table should be always up to date
Modules of Extracting summary template table¶
AUTO ONLY: This action will be scheduled automatically whenever a new template is identified, or existing template is modified - every 4 hours under automatic mode, or after manual extraction of PDF.
Diagram on Extracting summary template table¶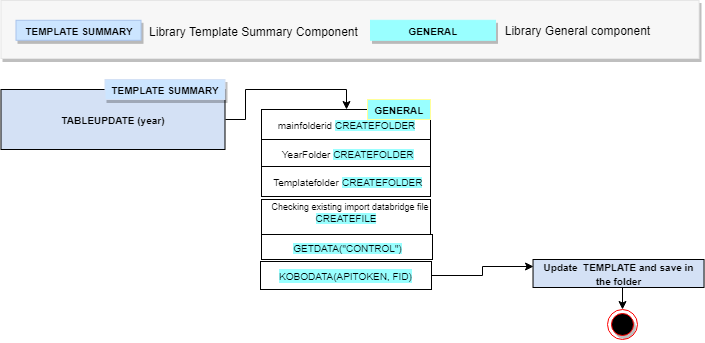 GAS Functions for Extracting summary template table¶
TEMPLATE SUMMARY COMPONENT component TABLEUPDATE()