Troubleshooting¶
Copy data from a google sheet to KOBOUP sheet¶
Firstly, find the file on Google Drive and open it with google sheet only
Path in Google Drive: ALLFILES[YEAR] > COUNTRY_ANALYSISYEAR > YEAR Country ANALYSIS Livelihoods Beneficiary Survey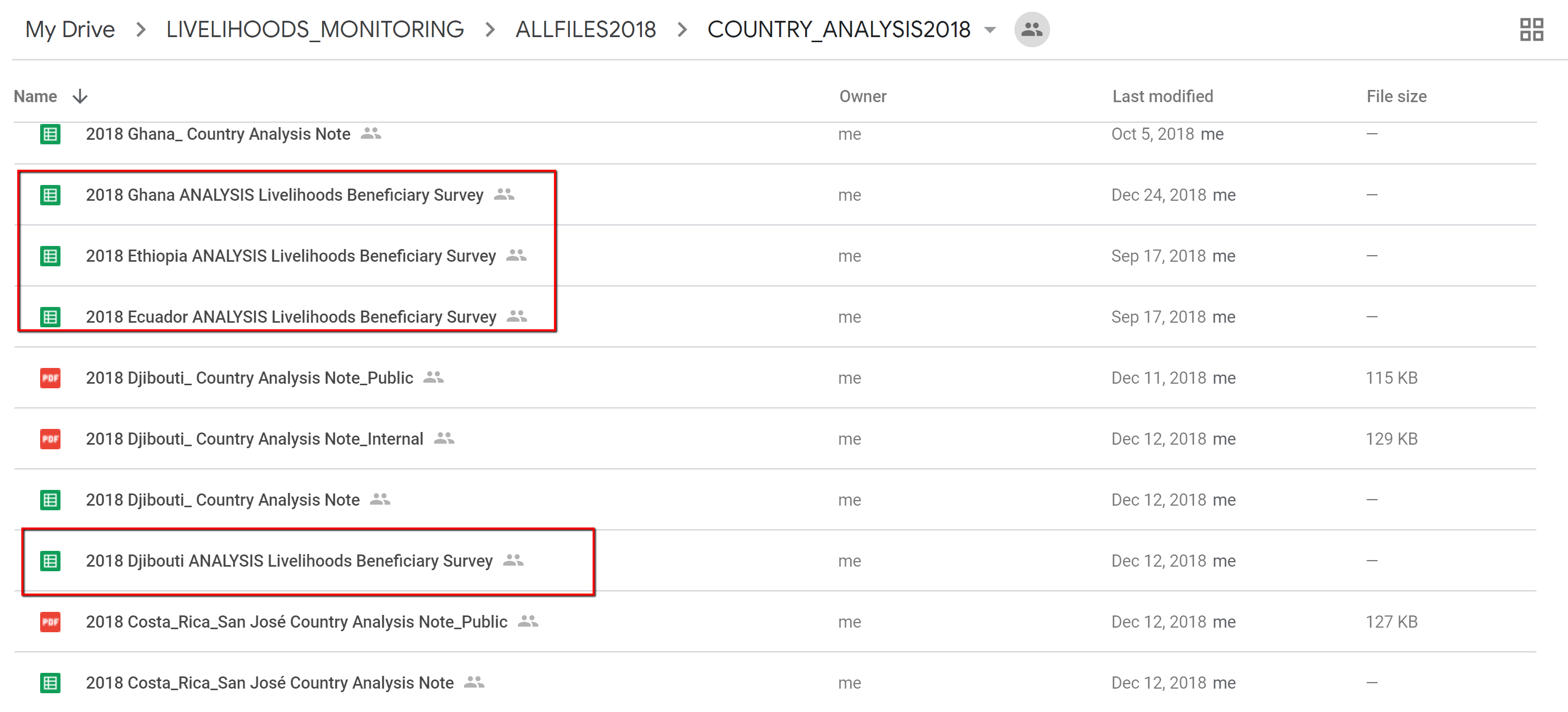 Warning
Please be sure to not open the file with excel, it should be open with google sheet only. It can cause some errors (for example "." replaced by ",").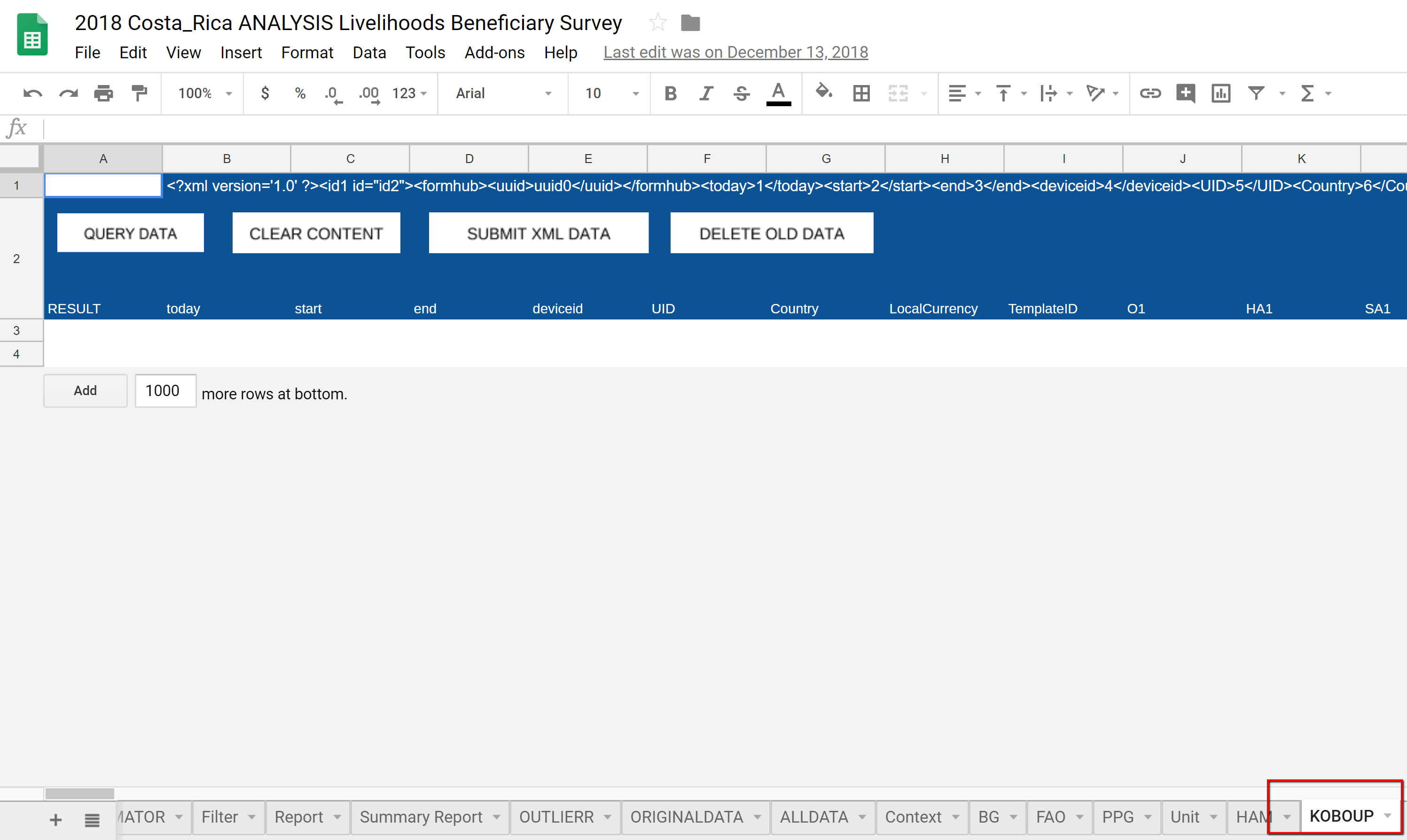 Copy / paste the data starting at the first empty row you have (it can take some time)
Next, click on CREATE XML ZIP FILE and wait at least 10 minutes before closing the tab
Warning
If you changed the username in the control panel, you have to change the UID column to the username in the control panel.
Start the tasks after uploading new surveys¶
In some cases, the tasks will not start automatically. You have to put the auto mode in off and back again in the mode you want to.
Delete all the data for a specific survey¶
If you have an error or some data were corrupted during the upload, you may want to delete the data for this survey.
Open the file [ALLFILES[YEAR] > COUNTRY_ANALYSISYEAR > YEAR Country ANALYSIS Livelihoods Beneficiary Survey]
Then, go to KOBOUP sheet.
Check if all the data you want to delete have OK in the column RESULT.
Then click on DELETE OLD DATA.